"They take an idea and turn it into an operational solution at a fraction of the time and cost." - Program Manager, US Navy
As an IBM Registered Business Partner, Rocket Technology delivers measurable business outcomes to C-Level clients with a focus on speed and smooth adoption within the enterprise. Today, large private sector firms and government agencies are aggressively seeking innovations in order to quickly acquire a significant competitive advantage and stronger customer relationships. Rocket Technology clients are receiving high-velocity delivery of high-velocity digital transformations and even faster turnkey modernizations by lowering cost and eliminating "friction" for growth and increased competitiveness.
With award-winning, industry-leading innovations by IBM, you can have, in a few months, not years: a. data science/AI, workforce and talent management, cybersecurity and HyperLedger, and Product/Project Lifecycle Management with IOT. How do we deliver a business outcome-focus with amazing speed-to-market? For 25 years, the <DOPPIOS project model ("double" in Italian) creates a fast win for our clients with:
1. 15% the time-to-market and
2. 15% the sunk cost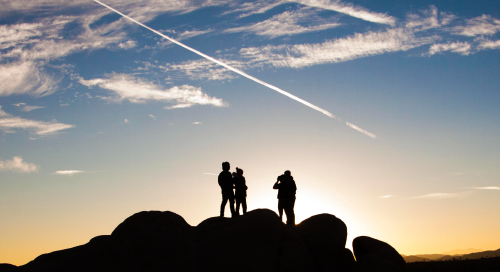 We are IBM OUTFITTERS of the most highly-rated technology innovations and business platforms on the market. Clients are also receiving database expertise for Oracle and Microsoft design, upgrades, and migrations working in partnership with Nutanix, Inc.
Digital Transformation
Fully operational in 12 months. Focus on Deep analysis & change of your workflows, systems, & data (as-is); the target improved ecosystem (to-be) with adoption.
Turnkey Modernization
Focus on the business return of a new bolt-on technology that can be quickly implemented and deployed to drive positive impacts to the P&L. This is usually a cloud solution.
Data Mining Services
Create curated datasets for self-service data integration, data science, data discovery, and BI/analytics and /or provide business results from machine-learning solutions.
Expert Consultants
Strong technical experts, practice leaders, engineers, program/project managers, and industry SMEs available on an hourly basis for short or
long-term.
Unlike large integrator bid models and internal DIY projects The DOPPIOS Program aims at laser-focused business advantages as measurement in terms of driving revenues, margins, and customer relationships for private sector firms, and efficiency, governance, and taxpayer satisfaction in the public sector. The approach was born out from over 25 years of industrial experience and new projects by our executive team in federal, state, and private sector organizations beginning with NASA and our Fortune 500 clients in the 1980s. "Failure is not an option" at Rocket Technology!
What is DOPPIOS? Demo -> Organization -> Prototype -> Pilot -> Implementation -> Operations -> Support (Learn More).
DOPPIOS can be deployed in three ways: Full Digital Transformation, Bolt-On Modernization, or Data Mining/MDM service.
"With only a few clicks, they can help us determine impacts to our entire ecosystem for changes we plan make in our complex organization."
CIO, major U. S. supply chain firm
The Rocket Project Management Lifecycle is managed internally to ensure visibility, communication, collaboration,quality, and change management.
Business Case and Risk Assessment
All projects have a business-outcomes focus and have the customer's priorities in mind with approval by the Executive Sponsor.
Amazing Design And Architecture
A design is developed and managed using integrated architecture models associating vision, strategy, mission with operational and technical assets.
Full Requirements Traceability and Change Management
A true industrial development process will be performed in collaboration with all project participants, sponsors, and users.
Quality Management and Integrated Testing
Continuous Verification and Validation of deliveries to ensure satisfaction of both requirement set and business case.
Task Management with Executive Dashboards
Full collaborative lifecycle project management with visibility into project activities, and role assignments.
Governance, Security, and Reporting
Appropriate specifications and guidelines will be implemented with full alignment to corporate security protocols.